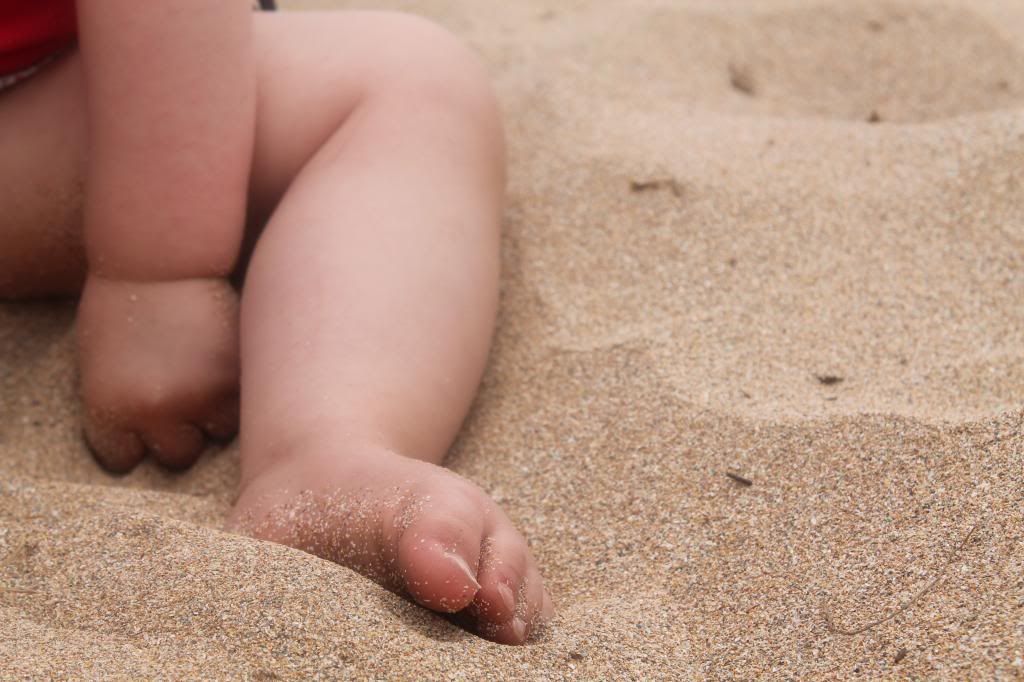 It's amazing what just a few hours away from home, a refreshing change of scenery, can do for the soul.
On Monday we bundled up our beach kits and piled in to the car for a cheeky day trip to The Bay - Tilly's Grandparents joining us to witness her first glimpse of the sea and salty air.
Just like her Mama, it seems Matilda is a land dweller - absolutely enraptured by the warm, shifting sand, not such a fan of the chilly shallows lapping at her feet.
The gentle, rolling waves had her mystified from the get go, however she much preferred watching them from a safe, dry distance.
Seagulls were chased, sand castles were demolished and tiny sea treasures were collected - a complete wonderland for a curious toddler.
She completely wore herself out after only a short couple of hours, so while she slept, we adults enjoyed a leisurely lunch overlooking a pretty cove - enjoying the balmy weather and delicious ocean breeze.
It was the perfect day shared as a family, each of us taking home happy memories of another first, a healthy lick of sun, and some sand...a lot of sand.